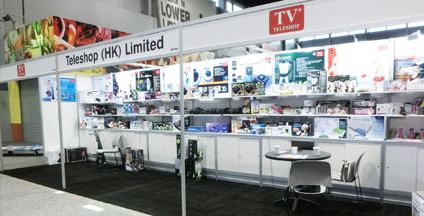 We offer our service to act as buying office to some of our valuable customer.Buisness is more difficult than ever,now more competition customers/buyers faces many problems specially if they do not have reliable suppliers or buying office to take care of all problems like timely delivery,quality control,after sales service etc.
All these problems may result in financial loss,loss of reputation and even loosing customers too. We,Teleshop,provide our service to our customers to solve or minimize those problems by:
Offer products with exclusive rights
Our all own devolop product comes with guarantee-most suppliers are afraid to provide any guarantee for manufacturing defects.We Teleshop provides guarantee for our all own devoloped products-Any customer recieved merchandise with more than 4% major manufacturing defects will be exchange free of charge up to China port.If we are working as buying office,we do not offer those products to other importes in your area to avoid competition and enjoy some sort of monopoly for few products.It helps our customer to generate bigger profit.
Sources products from others
We are located in Hongkong for many years and currently we have two offices in Hongkong and one office in China helps to find reliable suppliers. We have strong merchandizing team and in-house quality controller to provide best service to our customers.It is difficult for customers to know who is reliale supplier as everyday they find new suppliers,sometimes one product offered by different suppliers at different prices.Establish transaction with new supplier may create serious problem,it is not uncommon that customer had recieved good quality sample and shipment they recieved may have lots of quality problem.Many suppliers do not entertain any claims and end of day,customer loose not only money but good reputation too in their market and to thier customers and/or to consumers
Quality
Our inspection team frequently visits factory to check production lines and maintain quality of products for our all orders to avoid last minute problem.It is common that factory has their own QC(Quality controller for finished goods).Normally we and most other factories require 3 weeks to 5 weeks to produce goods,depends on products.Most factory QC carry inspection after goods are ready and if QC finds some quality problem may end up re-work of goods,delay shipment or shipped goods with inferior quality.We, Teleshop inspect quality of raw materials and carry tight control during goods are under preparation(production line) to avoid last moment problem and maintain quality of product
Payment terms
It is important terms, many supplier ask 30% deposit while placing order and rest after goods are shipped or L/C at sight.It is secured payment terms for supplier but what about for buyer? If buyer provide deposit then supplier has upper hand,incase they do not shipped goods on time and end customer cancel order but you can not get back your deposit or sometimes quality of goods are not acceptable,they may have produced wrong color and/or wrong packing and/or wrong brand or may be any other mistake but customer only comes to know when goods arrived at destination and cleared from custom,it is too late by that time customer have paid full money of merchandize.It is same problem with L/C,even you open L/C you can get bill of landing from bank only after you make make full and final payment of invoice,it means you are paying before you are getting goods in hands.How to solve those problems.It is serious problem specially if you are not located in Hongkong and/or China.We have office in both places,we visit factory before we placed order to ensure that it is a reliable factory,we also visit thier production line to check current production to understand what quality they are producing.Same time we negotiate payment terms on behalf of your company.We are located in Hongkong and China and we can take responsibities of payment.
Looking forward to your acceptance of our offer.
Chairman
Mr. Sellar